Barrel Creek Provisions
The perfect pickle
Situation
Probiotics were making their way into the mainstream and these naturally fermented veggies were flying off Whole Food's shelves in Austin, the company's hometown. It was time to expand nationally and, to do so, they needed to stand out from the noise as both wholesome and power-packed.
Solution
We wanted to make it easy for consumers to see how natural, nutrient-packed, and effective these veggies were.  To do so, we created a name that evoked the cold, freshwater of Austin's Greenbelt springs, and paid homage to the age-old barrel picking process. We used classic botanical illustrations to highlight the natural, earthy ingredients while the packaging's compositional simplicity insured maximum shelf impact.
Name & Brand Strategy
Sparkfire Ventures
Photography
In-house & Ashley Chinni
"We developed the logotype and packaging design to elevate the Barrel Creek Provisions name in a way that would capture their homegrown identity while providing a fresh, modern take on the farm-to-table concept."
_
Sam Ayling,
Founder & Creative Director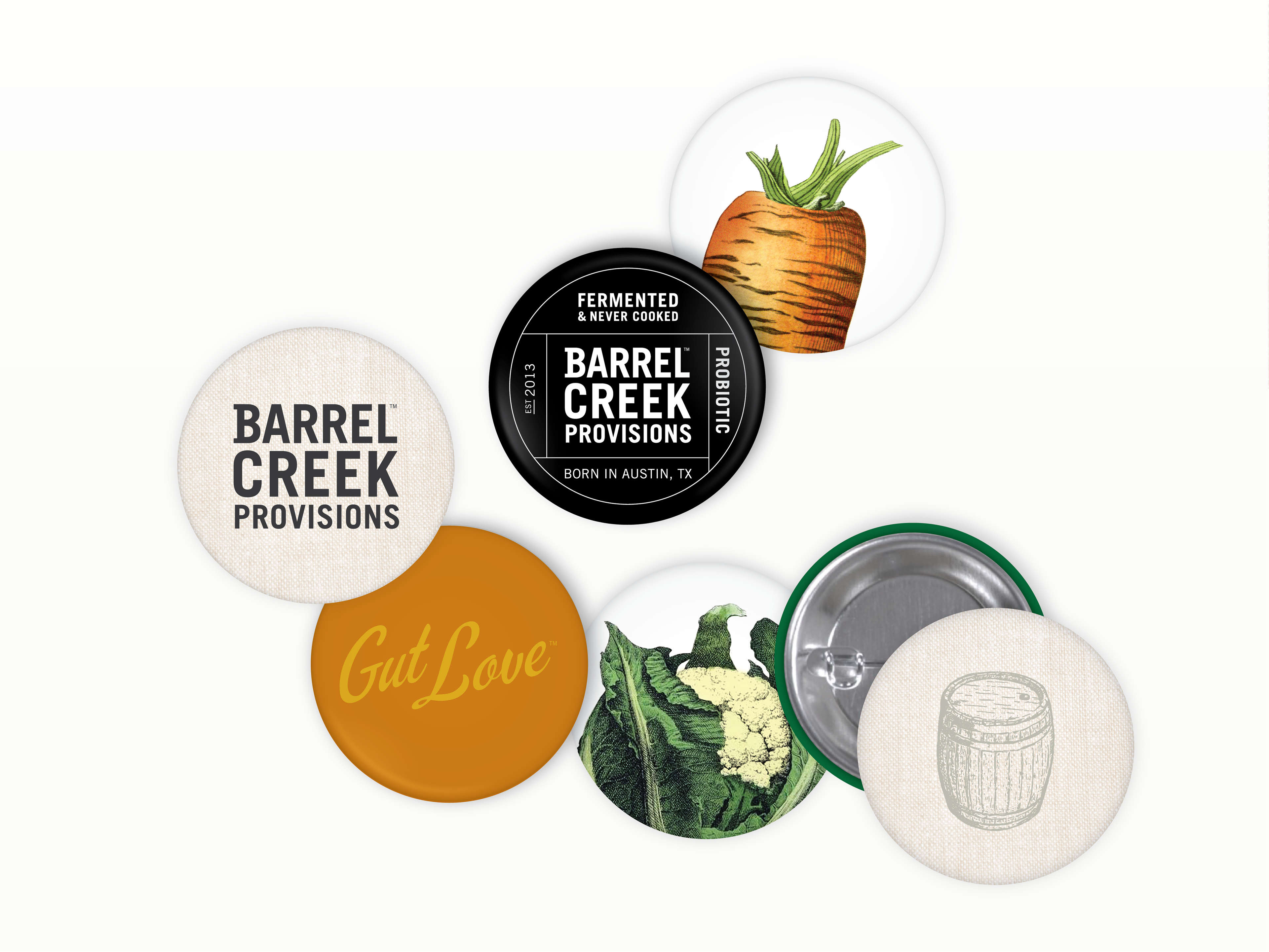 A' Design Awards
Silver A' Design Award winner for Packaging Design Category by the International Design Academy.